Anke Ertner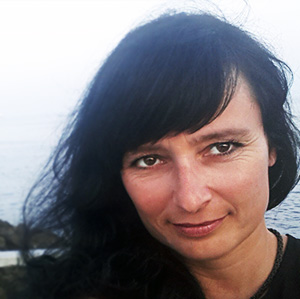 Anke Ertner was born in 1975 in Großenhain close to Dresden. She grew up in Strausberg near Berlin, which in the GDR was the most important location of the army. Her father worked there as an officer, her mother as a teacher.
After studying business administration in Frankfurt/Oder Anke Ertner started her career as a journalist, first on radio, later in television. She worked for the public broadcasters RBB, WDR and as a reporter and filmmaker for the private news network n-tv, where she produced numerous reports and features. She also works as a producer for CCM News from New York, and as a media/interview coach for various companies in Germany.
As a filmmaker Anke Ertner has the rare talent to present people authentically and to translate even complicated topics into a particular vivid imagery. She produced her first major documentary, Generation '89, independently and took on her a special challenge: she did not tell any story. Generation '89 is the very personal story of her friends, her family, and not least her own.
DIRECTORS'S POINT OF VIEW: I was 14 years old when the Berlin wall fell in November 1989. Back then I didn't dance on the wall. I just watched the pictures on TV like so many people around the globe. And I was afraid, because for me "the west" was the enemy. It was very difficult to find out that so many things I had learned from my parents, teachers and society were wrong or ideologically biased. 25 years later I wanted to know, whether my friends of the same age had similar memories. Together we once again travelled back to a period of time that we experienced so differently than the rest of the world thinks.


Download Foto